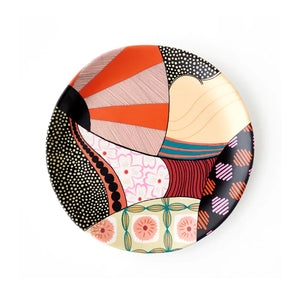 One Hundred 80 Degrees



Kitagawa Utamaro (1753–1806) was a Japanese artist who became renowned for his paintings and woodblock prints in the ukiyo-e tradition. 
Artist and illustrator Sarah Papworth's "The Artist Series"  is a collection of evocative and vibrant images celebrating artists from around the world. Each plate is individually gift boxed and crafted of melamine, a petroleum-free material that is virtually unbreakable and dishwasher safe.


Material: Melamine
Dim: Approx. 11" diameter